The e-mail service is one way of sending invoices to customers. The customer will receive the invoice and its attachments via e-mail.
What does the e-mail message received by the recipient look like?
In Solo, you can send invoices using the e-mail service. The recipient receives an e-mail message, equipped with the sender's referral note. The message contains a link for accessing the original invoice.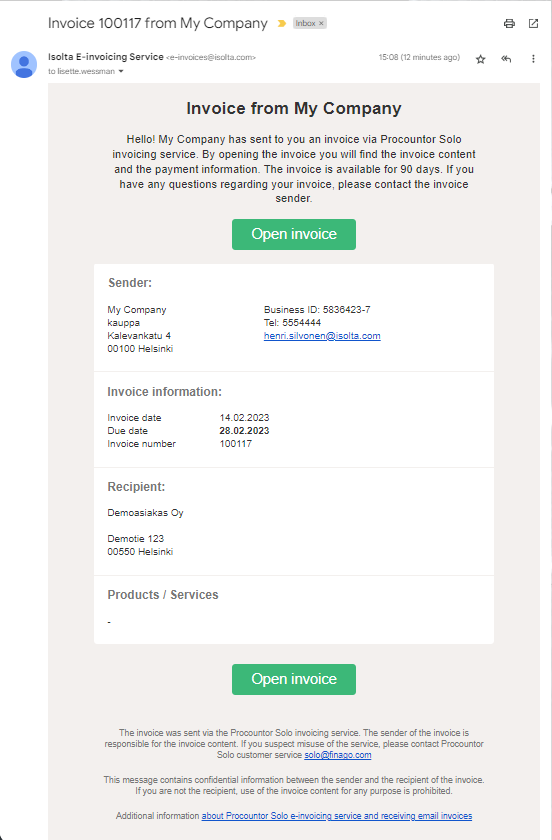 The e-mail message is sent from the address e-invoices(at)isolta.com. It informs the recipient that they have received an invoice and specifies the sender.
The message also shows the basic information of the invoice. However, it does not contain bank account or payment information. The message has a link for opening the original invoice and saving it as a PDF file, if the customer wishes to save the invoice.
What does the page opened by the invoice recipient look like?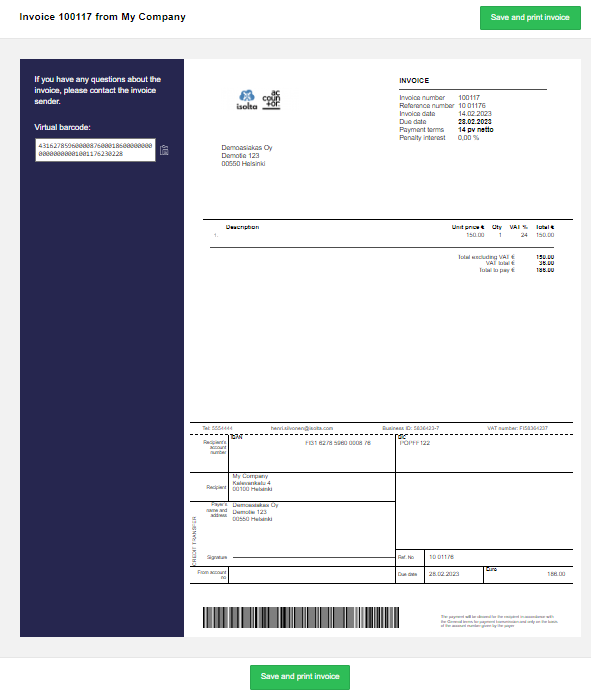 The e-mail sent to the invoice recipient contains a link for opening the invoice. The link opens via a secure connection (HTTPS), and the page can only be accessed via the link.
On the page, the recipient can view the invoice, print it out or save it as a PDF file. The link is valid for 90 days, after which the page becomes inaccessible.