You can use invoice drafts for saving customer-specific invoicing settings easily. This article explains how.
Do you have customers for which you want to specify customised invoicing settings, such as payment terms, your reference, our reference, etc.?
Solo offers a convenient feature for this: invoice drafts
You can create an invoice draft for the customer with the information and settings you wish to include and use the draft as an invoice template.
This way, you do not have to remember all the invoicing terms you agreed with the customer and your invoice is quick and easy to fill out.
Take the following steps:
Create a new invoice draft for the customer
Specify the default settings for the invoice (for example, payment terms, our reference, your reference, contract numbers, standard text before product rows...)
Save the invoice as a draft
When you want to send the invoice, open the draft on the contact card
Copy the invoice draft as a new invoice
Add the details to the invoice in question and submit it.
Done!
A draft invoice on the contact card with default settings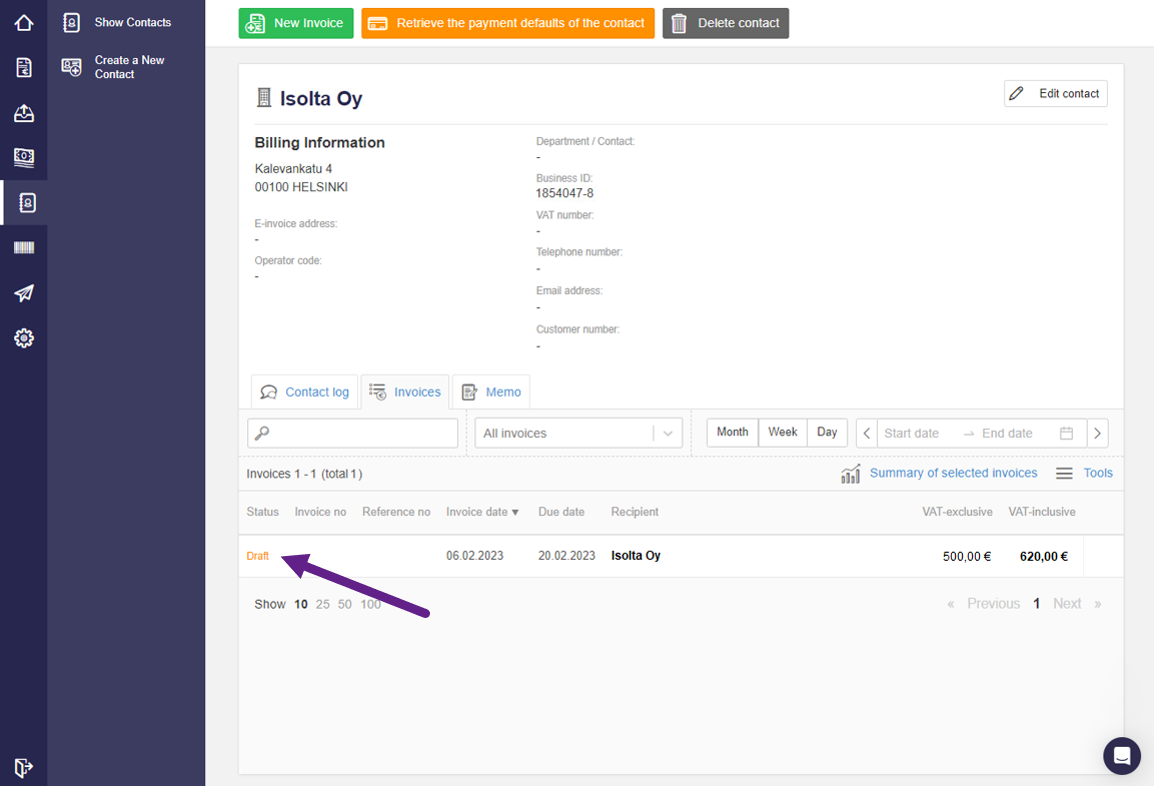 Copying a draft invoice with default settings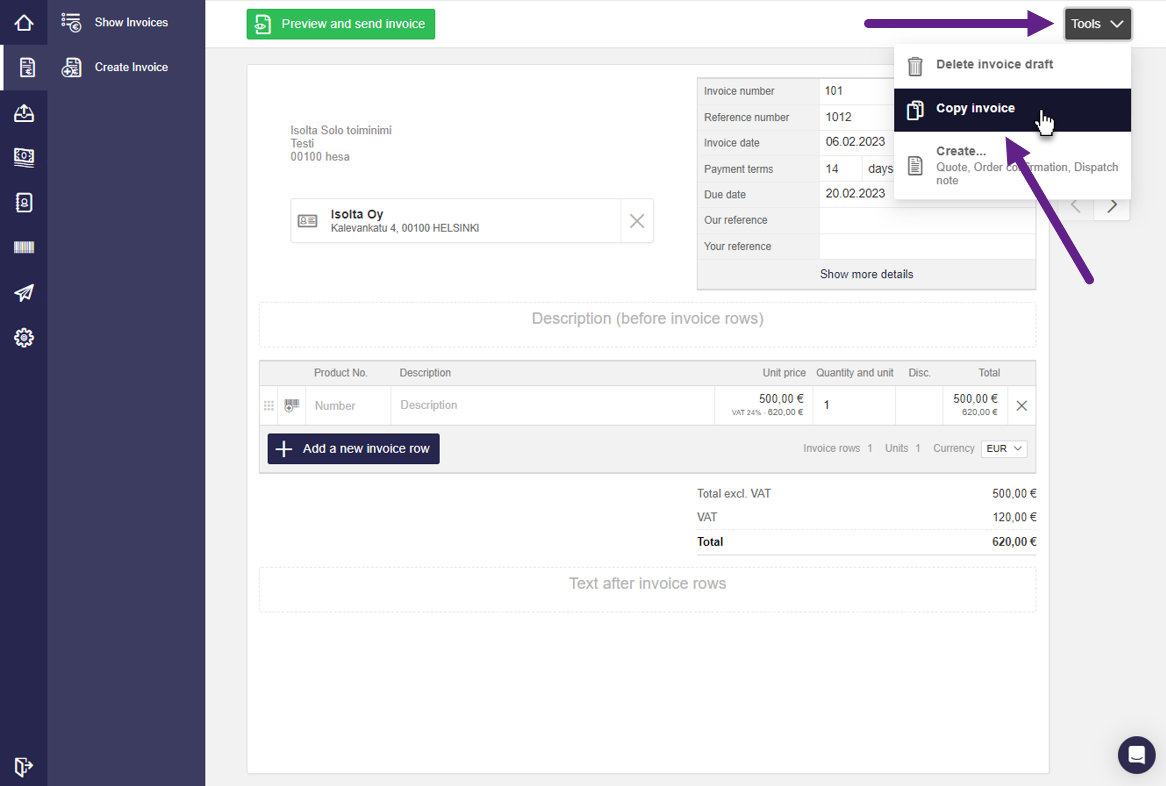 Completed invoice containing the current details