Sometimes, you may need to send an invoice in a different currency. The instructions for this can be found here.
You can specify the currency of your invoice during invoice creation.
Add the products and click "EUR":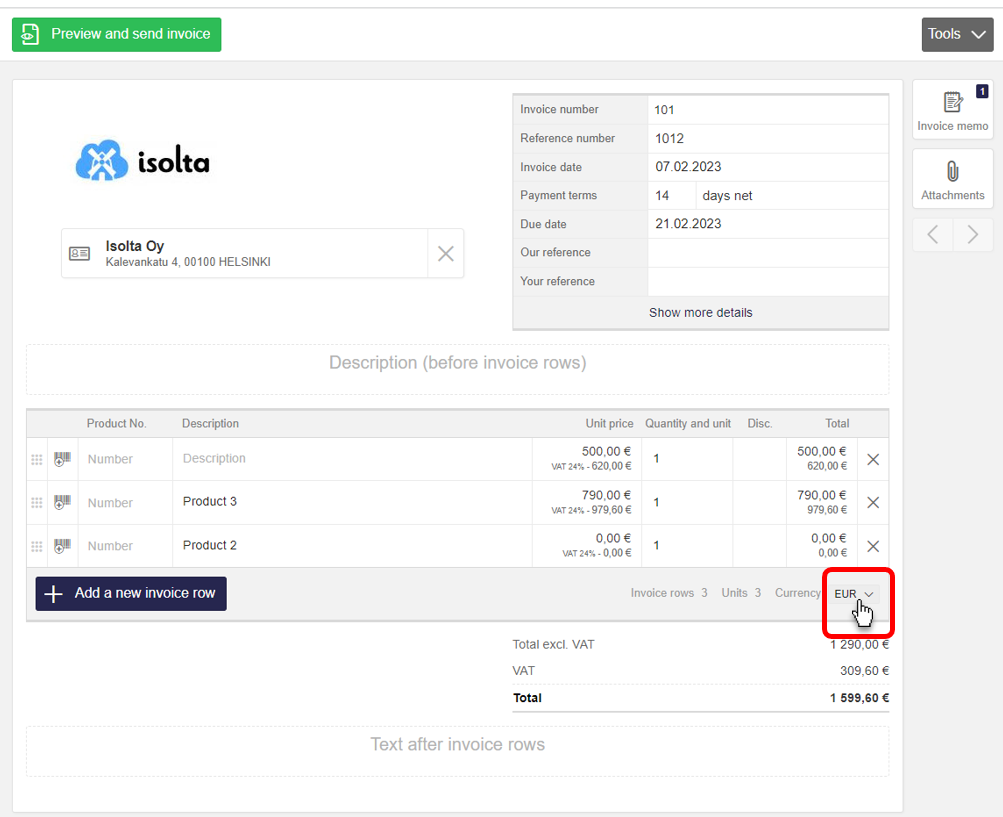 Select the currency on the list: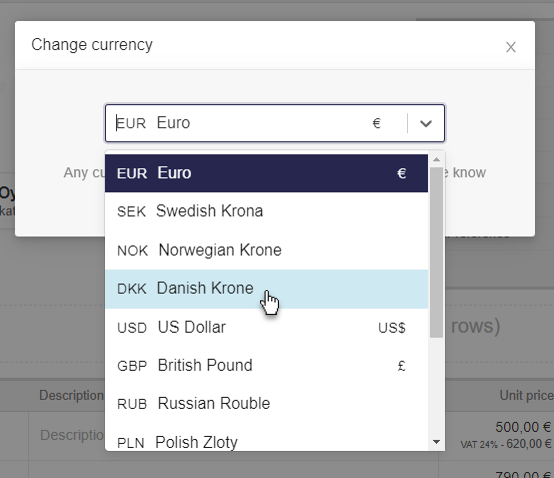 Note! Changing the currency affects the entire invoice. If you have saved the products/services in another currency, changing the currency on the invoice does not change saved settings.
If you want to use a currency that is not on the list, please let us know!