You can send materials to your accountant in the Submit accounting material view. This article guides you through the process.
In Solo, all accounting material transfers and handling is based on the account transaction list: receipts, sales invoices, purchase invoices and others are linked to account transactions by the entrepreneur. This account transaction list and its attachments are the accounting material that is sent to the accountant in Procountor after the month.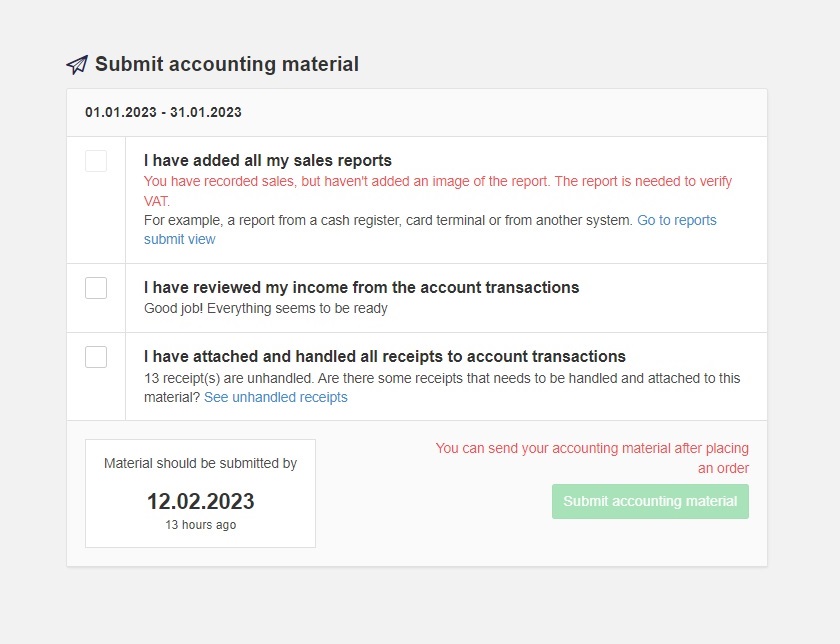 The accounting material cannot be sent if it contains unhandled transactions, for example, expenses without an expense type or receipt. The Submit accounting material view notifies you of any actions that you need to take in order to send the material. Frequently asked questions and exceptions:
Submitting the material to accounting
In the Submit accounting material view, you can review and send the material that will be submitted to accounting.
In the view, you can also see if you have any unhandled account transactions (=missing receipts/expense types, etc.). These must be corrected before submitting the material.