This article shows you how to send documents to your accountant securely and receive them directly to Solo.
You can send documents directly to your accountant from Solo and your accountant can send you documents directly to Solo. This is a secure method of sending your company's materials, such as financial statements, agreements, etc.
The Documents function is directly connected to the accountant's system, which means that sending documents via this connection is efficient and convenient.
The feature is available in the service from the left-hand side menu under "Accounting material" > "Documents". By default, the view displays all your documents, but you can also choose to display only Arrived or Sent documents.

To send a new document to your accountant, click the "New document" icon on the upper right corner. This opens a view where you can select the document type. Accepted file formats are: pdf, png, jpg, xlsx, rtf, doc, docx, odt, ods and zip. The maximum file size is 10 Mb.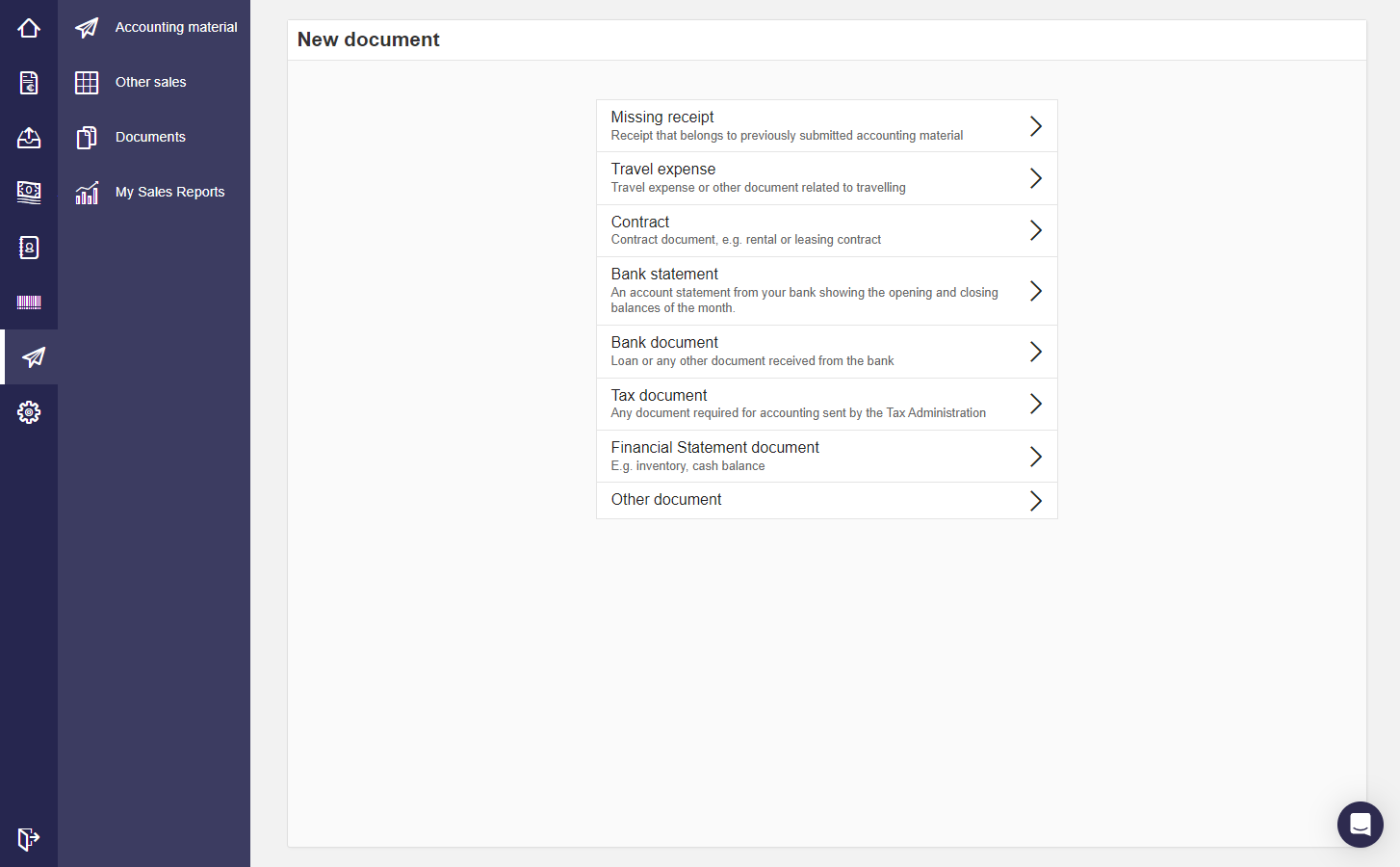 Specify the correct type, select the document, fill out the missing information and click "Send to the accountant". Done!