This article explains the different ways of changing the way your logo and own information appears on the invoice and adjusting the settings.
The logo you have added to your information affects how your company's information appears on the upper left corner of the invoice. The file type or number of pixels does not affect the layout, only the shape of the image (narrow or wide).
If the image is wide, your information will appear below it on one line. If the image is narrow, your information will appear on its right side on multiple lines. This is an automatic setting, but you can adjust it if you wish. For example, even if your logo is wide, you can place your own information next to it instead of below it. This change is made in the settings.
Go to Settings > My company > Logo layout on the invoice. There are four alternatives:
Place the address automatically based on the logo (default)
Show the address on the right side of the logo
Show the address below the logo
Show only the logo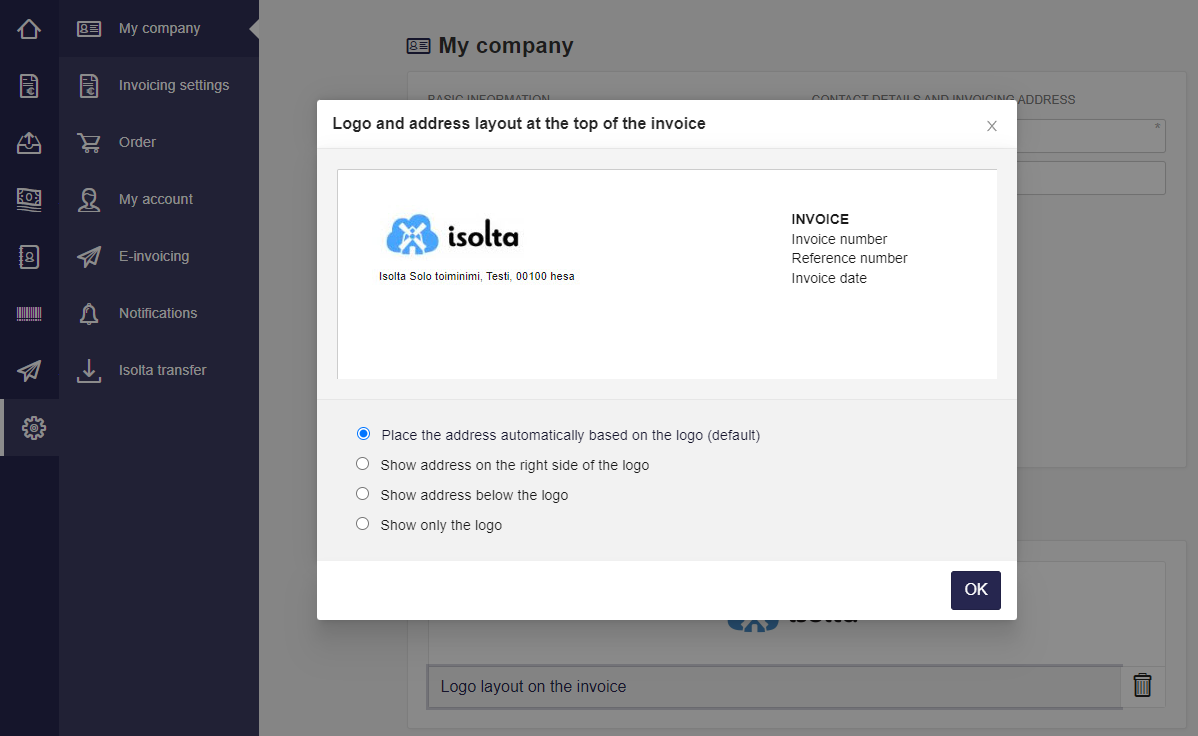 You can preview the different alternatives in a new window before making the selection. In other words, you do not have to go to the actual invoice preview to preview the layout.
Select your preferred alternative and click "OK". The setting is applied to all invoices.
Please note that your company information always appears on the bottom of the invoice. So even if you use only the logo on the upper left corner, your information will be included on the invoice.