This article explains how you can create a quote, an order confirmation or a dispatch note on the basis of an open invoice.
In Procountor Solo, you can create quotes, order confirmations or dispatch notes on the basis of an invoice draft. This is how it works:
Create a new invoice draft or open a previous draft from the invoice list. Add information to the receipt and click the "Tools" button on the upper right corner. Select "Create" to download or print a document you can send to your customer.
The service saves the invoice as a draft, and you can send it when the time is ready.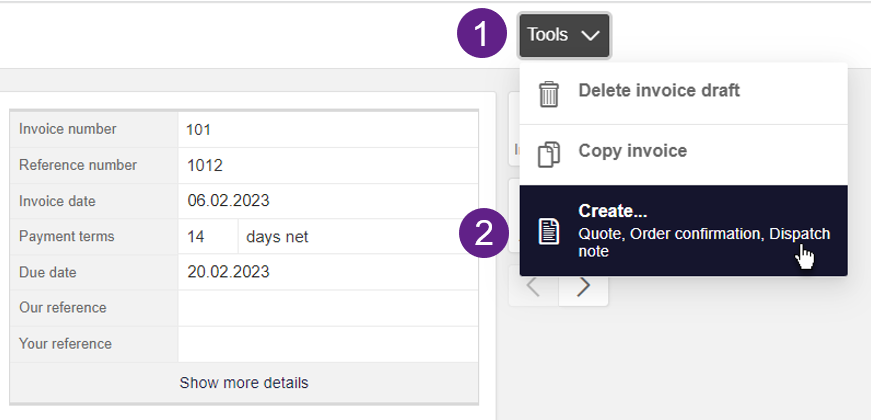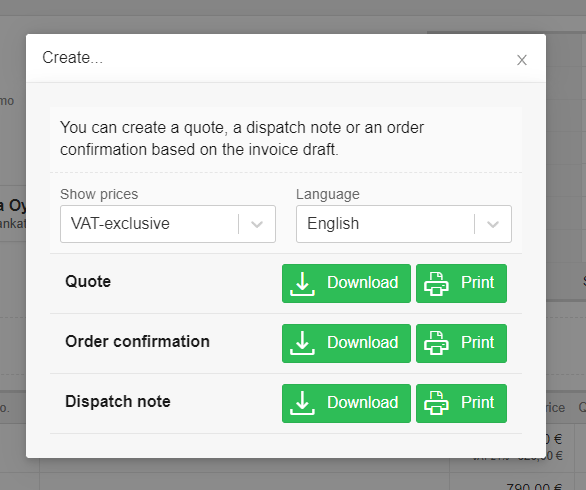 Using the invoice memo
You can also, for example, save the quotes you send by recording the information in the invoice memo. The invoice memo can also be retrieved through the invoice list when you need, for example, a list of quotes.
Invoice memo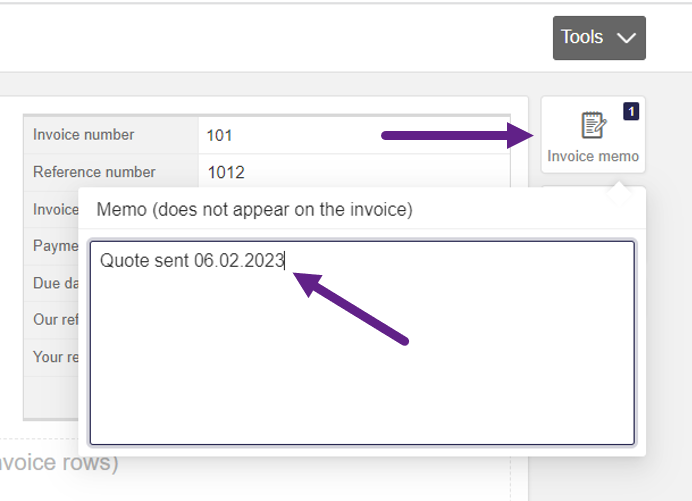 Invoice list

As always, we'll be glad to help if you need assistance with this feature. And of course, we'd love to hear your feedback on the feature.