What should I do if my purchases are not recorded on the correct accounts after I press the Update accounting button?
Did you receive material to your accountant's user interface in Procountor from a Procountor Solo entrepreneur, but the material is not automatically transferred to the correct accounts after pressing the Update accounting button?
Particularly in cases where the product has been changed (link in Finnish) from Procountor Ledger to Procountor Solo, it is important to reset certain default settings that may cause problems with Solo's automatic features.
Click the Reset to Procountor defaults button under default postings.
This can be found under Management > Accounting info > Posting defaults > General account posting defaults.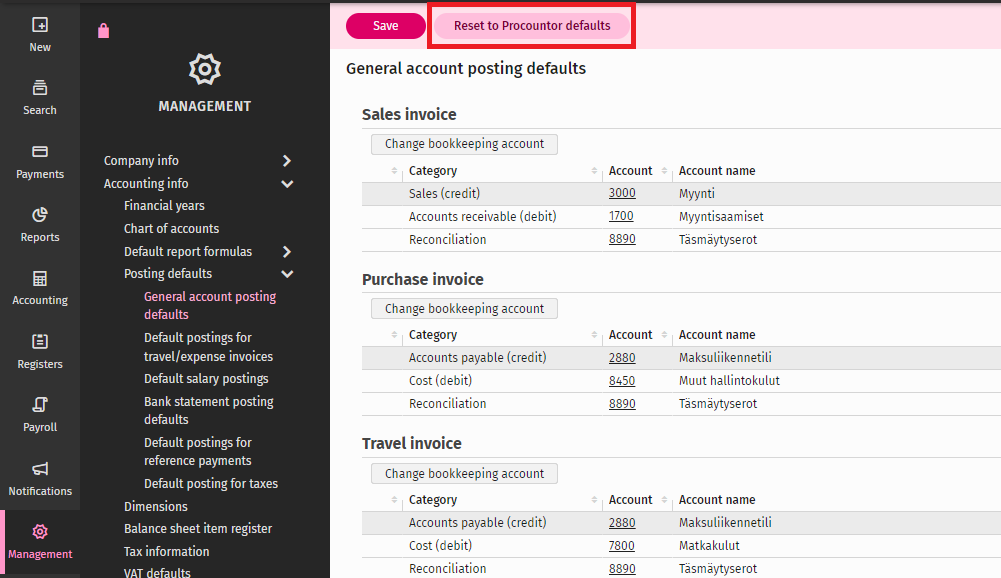 If resetting does not fix the problem, our customer service will help you.