You can easily check the e-invoice information of companies on the TIEKE website.
Click to go to the TIEKE website:
https://tieke.fi/en/services/business-services/e-invoice-address-registry/
Click the link below to search for electronic invoice information:
Electronic invoice address database
The upper right corner of the website offers instructions and information on typical problems: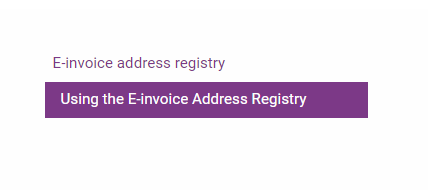 If you notice that electronic invoice information is incorrect or outdated, click "Request to fix" to have it corrected.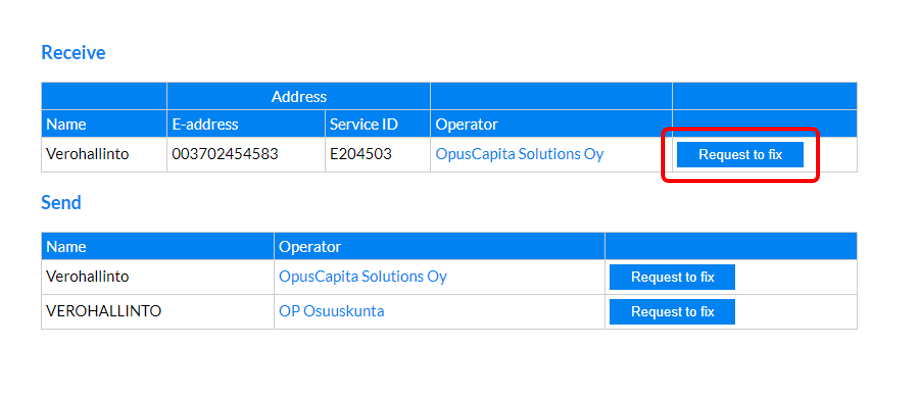 You can check if your question has already been responded to in our FAQ section.
If you have any questions, please contact our customer service by using the contact form or calling 020 7879 840. Our customer service is open from Monday to Thursday at 8.30 a.m.–4.00 p.m. and on Fridays at 8.30 a.m.–2.00 p.m. (we handle contacts until 4.00 p.m.).