Below are instructions for creating a Solo shortcut on your smartphone (Android and iPhone) desktop.
The Solo service can be accessed on different devices, and it does not have a separate application.
You log into the service on your phone's web browser, just as you would on a laptop.
Creating the shortcut differs slightly between Android phones and iPhones and different browsers. This article contains instructions for creating a shortcut on an Android or iPhone smartphone.
Creating a shortcut on an Android
Log in to Procountor Solo on the Android web browser
Click to open the menu in the upper right corner
Select "Add to home screen" or "Install"
Done! Through the shortcut you can open Solo directly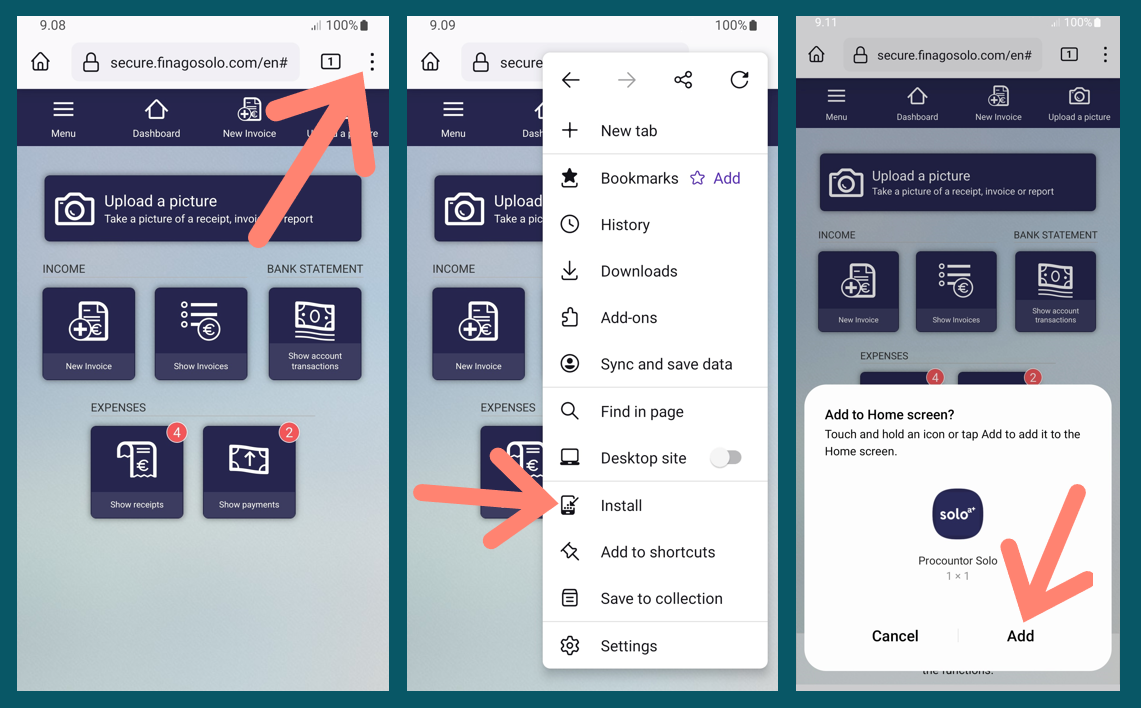 Creating a shortcut on an iPhone
Log in to Procountor Solo on the iPhone web browser
Click the "Save" icon at the bottom
Select "Add to Home Screen"
Done! Through the shortcut you can open Solo directly